Golf Season Passes In Lockport, NY For Gothic Hill Golf Course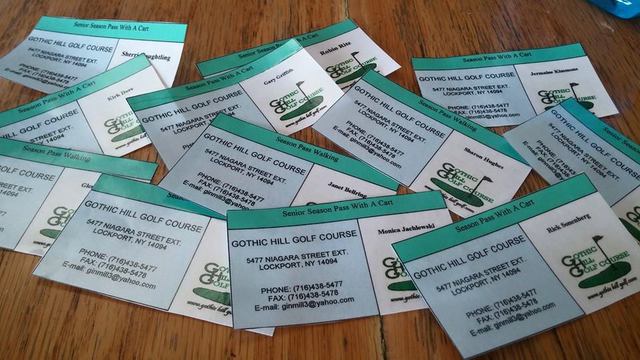 If you are a frequent golfer at Gothic Hill Golf Course, then it's worth it to purchase a season pass. A season pass at our Lockport, NY golf course will save you a considerable amount of money over buying single games each time you visit. Give us a call today to find out more about our rates.
---
Season Passes for 2021:
Senior/Junior - Over 60 or Junior Under 12
$300 for Walking
Adult - Single Under 60
$360 for Walking
Family - 4 Immediate Household Members
$585
Season Use of Cart
$175 Per Person
Family Cart For Season
$350
**SEASON PASS INCLUDES LEAGUE PRICING**
Click below to buy now:
BUY YOUR SEASON PASSES TODAY
Our Lockport, NY golf course is just a short drive from Amherst, Niagara Falls & North Tonawanda, NY.
Contact us today for information about our season passes or stop by today to get one for yourself.